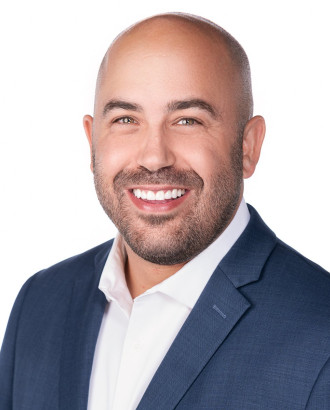 Professional Profile
As CISO Anthony oversees the strategic, operational, and budgetary aspects of information security, while working closely with fellow executives and business stakeholders to develop systems, policies and procedures that enhance security while aligning with the business needs of the organization.
Anthony brings more than a decade of technical experience from both the legal and startup industries. He is an official member of the Forbes Technology Council, the International Information System Security Certification Consortium (ISC)², the Information Systems Audit and Control Association (ISACA) and the Institute for Critical Infrastructure Technology Cybersecurity Think Tank (ICIT). He also holds several industry certifications, including the (ISC)² CISSP, ISACA CISM, CRISC and CDPSE certifications, and CompTIA PenTest+, Security+, Network+ and A+ certifications.
Anthony's former service as a Paratrooper in the U.S. Army's elite 82nd Airborne Division prepared him to tackle the most complex and stressful of situations with confidence, composure, and efficiency. His volunteer work as a Crew Chief with the Snohomish County Helicopter Rescue Team and Snohomish County Search and Rescue has given him the ability to handle high-stress situations with an unparalleled level of compassion for those that have suffered losses of life and property.
Anthony is the primary contributor for the information security blog, Black Pine Cyber. He also contributes to several industry-leading technology forums, including the International Legal Technology Association (ILTA) and the Forbes Technology Council.
Personal Commitment
Anthony Adinolfi prides himself in being incredibly dedicated and flexible, doing whatever is required to meet the needs of the company and our many clients. He is passionate about disaster recovery, process improvement and cutting-edge technology. Born and raised in the Pacific Northwest, Anthony now lives in Idaho with his wife and three children and operates out of our Boise office.
Personal Affiliations
Forbes Technology Council
The Forbes Technology Council is an invitation-only community comprised of leading CIOs, CTOs and technology executives.
Members are selected based on their depth and diversity of experience, then invited to enjoy an array of benefits including a private forum for discussion and collaboration, the opportunity to share their insights via Forbes.
Intelligence and National Security Alliance (INSA)
The Intelligence and National Security Alliance (INSA) is the leading nonpartisan, nonprofit association for driving public-private partnerships to advance intelligence and national security priorities.
INSA has more than 160 corporate members and enjoys extensive participation from senior leaders within the public, private, and academic sectors. Members include current and former high-ranking intelligence, military and government agency leaders, analysts, and experts from industry and academia.
ICIT (Institute for Critical Infrastructure Technology) Cybersecurity Think Tank
The Institute for Critical Infrastructure Technology (ICIT) is the nation's leading cybersecurity think tank providing objective nonpartisan research, advisory, and education to legislative, commercial, and public-sector cybersecurity stakeholders.
ICIT programs and initiatives support cybersecurity leaders and practitioners in all 16 critical infrastructure sectors defined by the Department of Homeland Security and can be leveraged by other community members impacted by digital adversaries including small and medium business owners, academia, and other industries impacted by digital threats.
ISACA (Information Systems Audit and Control Association)
As an independent, nonprofit, global association, ISACA engages in the development, adoption and use of globally accepted, industry-leading knowledge and practices for information systems. Previously known as the Information Systems Audit and Control Association, ISACA now goes by its acronym only, to reflect the broad range of IT governance professionals it serves.
For nearly 50 years, ISACA has been a pace-setting global organization for information governance, control, security and audit professionals.
organization name
ILTA (International Legal Technology Association)
ILTA is the premier peer networking organization, providing information to members to maximize the value of technology in the support of the legal profession.
Omicron Sigma Sigma (ΟΣΣ)
Omicron Sigma Sigma is the only academic honor society dedicated exclusively to the homeland security, intelligence, and information security disciplines. The mission of the Society shall be to promote critical thinking, high scholarship and professional development; to further enhance the ethical standards of the protective security professions; and to cultivate a high order of personal living. In addition to its academic purpose, the Society is strongly committed to helping communities prepare for safety and emergency conditions and sponsors many types of informational events throughout the year.