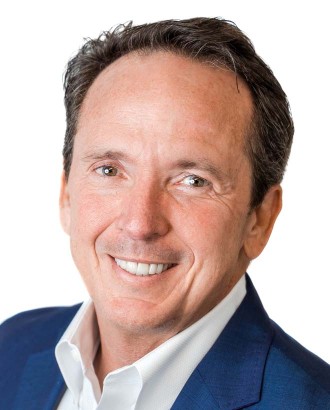 Professional Profile
Blair Hanson has been a member of Adjusters International since 2010. His responsibilities include assisting individuals, businesses, and communities in recovery from disasters that cause paralyzing damage. He facilitates the preparation of insurance claims by first assessing the extent of the damage, taking a full inventory of the destroyed property to gain a complete and accurate picture of the loss, and then carefully analyzing provisions in the insurance policy to make the policy work for his clients, not their insurance companies.
Blair's first case solidified his resolve to always remain "on the good side"; the public adjusting field. When a twelve thousand square foot home burned in Northern Washington, Blair arrived to find the homeowner living in a tent on the property, which was provided by her insurance company's adjuster. Blair was appalled that this was what she was provided rather than what she was entitled to according to her policy. He took her to the nearest hotel personally and ensured that she had every amenity she was entitled to, before zealously pursuing her claim. Since then, Blair has maintained his stand that it is people that must remain the top priority following a loss. He connects with clients on a deep level, aware that they put their faith and trust in public adjusters during a major disaster, and in turn takes an emotional responsibility to ensure they come out of the disaster whole.
Personal Commitment
One of Blair's strongest qualities in the field is that he genuinely cares for people facing a catastrophic loss. He can sympathize with them. With insurance companies focusing on clients' losses as a business and searching for profit, the time, energy, and effort that goes into settling a claim is enormous. He realizes that this can be emotionally heavy for a victim. Blair provides insight for his clients on what is ahead of them, and delivers the comfort of knowing that there are people like himself who are dedicated to managing insurance companies during these difficult times. With commitment and dedication, Blair will do whatever it takes to protect the interest of his clients so that they may restart their lives.
Public Adjusting Licenses
Arizona State Public Adjuster License #1138873
British Columbia Public Adjuster License #20190016945R01
California State Public Adjuster License #2K67566
Colorado State Public Adjuster License #595795
Idaho State Public Adjuster License #379410
Iowa State Public Adjuster License #16223328
Kansas State Public Adjuster License #16223328
Montana State Public Adjuster License #3000493908
Nebraska State Public Adjuster License #16223328
Nevada State Public Adjuster License #3403869
New Mexico State Public Adjuster License #16223328
North Dakota State Public Adjuster License #16223328
Oklahoma State Public Adjuster License #3000475629
Oregon State Public Adjuster License #224680
Utah State Public Adjuster License #380844
Washington State Public Adjuster License #785255