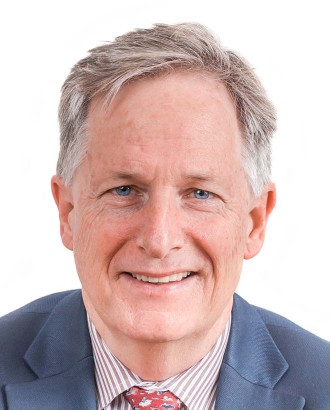 Professional Profile
Christopher Glenister brings 21 years' experience as a Forensic Accountant to Adjusters International. This, along with over five years prior experience in accounting and consulting, has created an exceptional skill set. His specialties include calculating business income loss, inventory roll forward, and extra expenses. Chris also acts as an expert witness, and loss consultant representative.
Chris is licensed as a public adjuster in six states across the United States, and has served many clients, including:
Alan Computech International (Union City, CA)
Arden Hills Country Club (Carmichael, CA)
Bidwell Marina (Oroville, CA)
Bob's Big Boy Restaurant (Honolulu, HI)
City of Turlock (Turlock, CA)
Connolly's Furniture (Fremont, CA)
Courtright Enterprises (Moses Lake, WA)
Easton Pacific (Santa Ana, CA)
ECS Refining (Santa Clara, CA)
EuroFresh Farms (Willcox, AZ)
Federal Realty Investment Trust/Santana Row (San Jose, CA)
Fleur de Lys Restaurant (San Francisco, CA)
Harbor Branch Oceanographic Institute (Fort Pierce, FL)
IOTA Engineering (Tucson, AZ)
Madera Power, LLC (Firebaugh, CA)
Mauna Kea Beach Resort (Kohala Coast, HI)
MBA Polymers (Richmond, CA)
Metrotech Corporation (Sunnyvale, CA)
Micrel Semiconductor (San Jose, CA)
National Power Company/Big Valley Power (Bieber, Redding & Oakland, CA)
Orca Bay Seafoods (Renton, WA)
Pacific Sheet Metal, Inc. (Seattle, WA)
Pacific Southwest Container (Modesto, CA)
Passco Real Estate Enterprises (Irvine, CA & Sparks, NV)
Professional Exhibits & Graphics (Sunnyvale, CA)
Pukalani Country Club, (Pukalani, HI)
Reno Tahoe International Airport (Reno, NV)
Santos Ford Lincoln Mercury (Los Banos, CA)
Silver Vase, Inc. (Homestead, FL)
Standard Structures (Windsor, CA)
Stomp, Inc. (Costa Mesa, CA)
The Nunes Company (Salinas, CA)
Velotech, Inc. (Portland, OR & Palo Alto, CA)
Wawona Frozen Foods (Clovis, CA)
Chris has testified as an expert witness in state court. In addition, he has served as an expert witness with respect to insurance matters concerning business income and extra expenses. He is a member of the National Association of Public Insurance Adjusters, American Institute of Certified Public Accountants, and California Society of Certified Public Accountants.
Personal Commitment
As a forensic accountant, I recognize that every interaction with my clients is a chance to make a positive impact in their lives. I am fortunate to both enjoy the work I do and proud of the opportunity I have to represent their best interests.
Public Adjusting Licenses
Arizona State Public Adjuster License #45261
California State Public Adjuster License #2B19505
Idaho State Public Adjuster License #296078
Nevada State Public Adjuster License #47610
New Mexico State Public Adjuster License #264004
Oklahoma State Public Adjuster License #100160237
Utah State Public Adjuster License #2601171
Washington State Public Adjuster License #730142
Wyoming State Public Adjuster License #203033