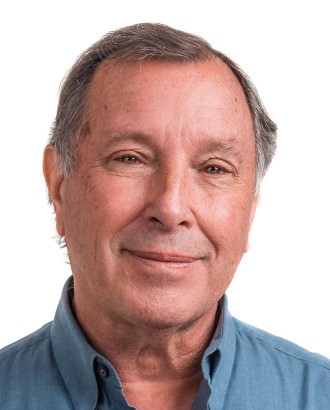 Professional Profile
Jim Warren is a Lead Estimator and has been in the public insurance adjusting field since 1997. His prior experience in the insurance industry, as well as in construction and interior finishing, has provided him with the insight and knowledge to assess building claims in detail. In addition to his adjusting work, Jim's responsibilities also include developing scopes and estimates company-wide.
Jim has prepared estimates for use in the, negotiation of, a wide range of losses, and is confident in quantifying almost any building loss. Some of the losses he has represented include Aspen Village Condominium Owners Association (McCall, ID); Bidwell Marina (Oroville, CA); City of Modesto, CA; City of Turlock, CA; Diamond Investment Properties (Santa Clara, CA); DiMare, Inc. (Indio & Newman, CA & Nationwide); Empire Rubber & Supply (Portland, OR); Escondido Humane Society (Escondido, CA); Euro Fresh Farms (Willcox, AZ); Fresno High School (Fresno, CA); Fresno-Madera Area Agency on Aging (Fresno, CA); Interstate Building (Honolulu, HI); Iota Engineering Company (Tucson, AZ); Kennedy & Associates (Seattle, WA & Reno, NV); Nitze-Stagen: Starbucks World Headquarters Building (Seattle, WA); Pacific Ethanol (Madera, CA); Saint Mary Coptic Church (Lynnwood, WA); Seven Trees Shopping Center (San Jose, CA); and Silver Vase (Homestead, FL).
Personal Commitment
After the insured has suffered a devastating loss, our company and adjusters can lift the burden off our client's shoulders. It is a true reward to see the sense of relief on a client's face when they are a step closer to having their life put back in order.
Public Adjusting Licenses
California State Public Adjuster License #2B73893
Colorado State Public Adjuster License #145088
Florida State Public Adjuster License #D018800
Idaho State Public Adjuster License #299378
Montana State Public Adjuster License #963049
New Jersey State Public Adjuster License #1514331
New Mexico State Public Adjuster License #132969
Nevada State Public Adjuster License #51431
Oklahoma State Public Adjuster License #191719
Texas State Public Adjuster License #1532328
Utah State Public Adjuster License #230497
Washington State Public Adjuster License #252595
Professional Involvement
California State Contractors
National Association of Public Adjusters (NAPIA)
IEA
IIA