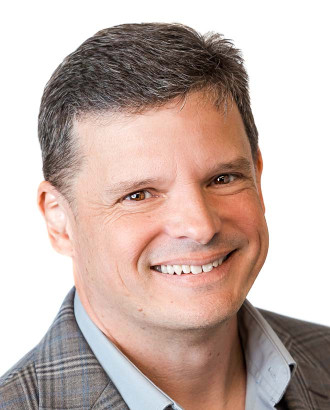 Professional Profile
When Karl Stemler first joined Adjusters International as an Inventory Specialist, it was his goal to use his knowledge and expertise to become an adjuster, responsible for all aspects of a claim. As an advocate for policyholders, it is his commitment to ensuring an optimal claim settlement. With experience in the insurance industry dating back to 1996, he has developed a valuable skill set through adjusting large property, automotive and marine vessel losses. In addition, his background includes auto, homeowner, and commercial liability claim handling, injury settlement, and coverage analysis.
Karl's work with Adjusters International has helped many disaster victims rebuild what was lost. Jill and Roland Dougherty, homeowners who lost their home to a fire, expressed their experience working with Karl as such:
"A large part of the recovery process involved developing a complete inventory of all of our possessions. This is where Karl Stemler comes in. He managed the contents claim. Karl is a real sweetheart, so pleasant to deal with, so patient, so calm. It took us a while to gain enough emotional composure to begin such a task, but eventually, with Karl's help and advice, we were able to accomplish it, one step at a time. While Dudley was like a bulldog, tenacious, unflinching and determined, Karl was like a hawk, attentive to the minute details entailed in the inventory.
He waded through the skeleton of our house, some of which, though irreparably damaged, was still intact, patiently putting together an inventory of those objects and possessions which could still be identified. He prompted our memory of those that had vanished in the fire. It was amazing to us the number of possessions we had accumulated over the years. We certainly had forgotten much about them, for example their source and original cost.
It was only with Karl's help that we were able to arrive at fair estimates and a complete list. We feel so grateful to him and his team. We were so impressed with his kindness and professionalism."
Personal Commitment
Karl keeps in mind that he is not handling "just another claim," and makes sure to understand what is important to the client. He knows that he is working with people who have been through a devastating loss and are looking to Adjusters International and himself for help, which he is more than happy to provide.
Public Adjusting Licenses
California State Public Adjuster License # 2K26959
Hawaii State Public Adjuster license # 477431
Idaho State Public Adjuster License # 487006
Oregon State Public Adjuster License # 17256945
Utah State Public Adjuster License # 516431
Washington State Public Adjuster License # 858163
Professional Involvement
National Association of Public Insurance Adjusters (NAPIA)
Fraud Claim Law Specialist
Certified Professional Estimator
Collision Repair Certified