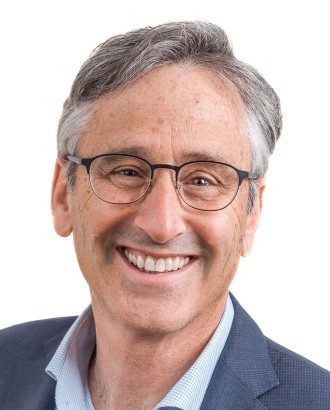 Professional Profile
Kenneth Crown has been a public insurance adjuster for Adjusters International since 1984 and has a wealth of expertise in the claims and claims recovery industry. From his initial role as an inventory specialist who helped catalog the items lost in a disaster, to his current position with the company, Ken has been able to hone his skills in all aspects of the recovery and claims process.
Ken's responsibilities include researching and assessing damages to items related to claims, as well as evaluating the types of coverage applicable under existing policies. He negotiates on behalf of insured individuals in order to settle claims with insurance companies. As a public adjuster, Ken's services are rendered to help expedite claims, obtain a better settlement, and help restore and reestablish businesses without victims of losses having to work directly with the adjusters representing insurance companies.
Ken is a licensed public adjuster in 12 states and has represented numerous insurance claims throughout the United States, specializing in large commercial and residential loss. Some of the clients he has represented include Alan Computech Intl. (Union City, CA); Allied Technology Group, Inc. (Richland, WA & Fremont, CA); Central Valley Marine, Inc. (Campbell, CA); Fleur de Lys Restaurant (San Francisco, CA); Frame-O-Rama (Palo Alto and San Francisco, CA); Fresno Unified School District (Fresno, CA); Governor House Hotel (Olympia, WA); Gunn High School (Palo Alto, CA); Hoover Middle School/San Jose Unified School District (San Jose, CA); MBA Polymers (Richmond, CA); Metrotech Corporation (Sunnyvale, CA); Modesto City Schools (Modesto, CA); Monterey Mushroom (Watsonville, CA, Zellwood, FL); National Investment (San Jose, CA); The Nunes Co. (Salinas, CA); Palo Alto High School (Palo Alto, CA); Professional Exhibits & Graphics (Sunnyvale, CA); Red Mountain (Albuquerque, NM); Scarr Moving & Storage (Salinas, CA); and Tri-Counties Packing Co. (Salinas, CA).
Ken has served as a professional speaker and has served on panels on multiple occasions, including for the: Santa Clara Law School, Santa Clara Bar Association, San Bruno PG&E Pipeline Explosion Panel, and California Association of Public Insurance Adjusters.
Personal Commitment
Ken's approach to client relations is simple: he views them as friends in need, first and foremost. He strives to forge a connection based on mutual trust and respect. For Ken, communicating on a human level as opposed to purely conducting a business transaction is important. His clients are people who have just gone through one of the most devastating experiences of their lives, which means he wears multiple hats to ensure they are not only restored financially but mentally and emotionally as well. This strong connection and resolve is why he has chosen to remain in the public adjusting field for his entire career. He brings a strong work ethic and leaves no stone unturned, giving his clients 150% of his effort until they are once again whole.
Public Adjusting Licenses
Arizona State Public Adjuster License #203189
British Columbia Public Adjuster License #204429C151851R
California State Public Adjuster License #2718615
Colorado State Public Adjuster License #538105
Idaho State Public Adjuster License #298553
Iowa State Public Adjuster License #2737719
Kansas State Public Adjuster License #2737719
Montana State Public Adjuster License #705476
Nebraska State Public Adjuster License #AG389437
Nevada State Public Adjuster License #195500
New Mexico State Public Adjuster License #132974
North Dakota State Public Adjuster License #2737719
Puerto Rico Public Adjuster License #3000242071
Texas State Public Adjuster License #1540135
Utah State Public Adjuster License #314044
Washington State Public Adjuster License #183197
Wyoming State Public Adjuster License #340224
Professional Involvement
National Association of Public Insurance Adjusters (NAPIA)


Board of Directors, Education Committee