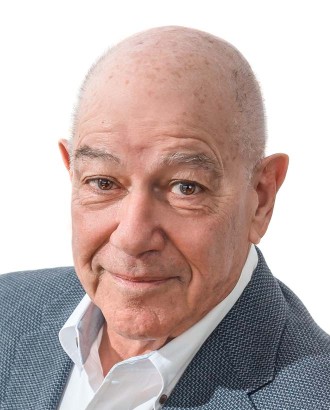 Professional Profile
Paul Migdal has been a licensed public adjuster with Adjusters International since 1995. Prior to this, he practiced law in Southern California for 28 years, where he and his firm were first-party coverage counsel to numerous insurance companies. Paul's responsibilities include serving as an adjuster to clients, general counsel for the company, Senior Special Projects Advisor and mentor for other public adjusters. He also assists in administrative and HR responsibilities and regularly provides continuing education classes, seminars, and lectures.
Paul has represented many victims of catastrophic events both throughout the United States and worldwide. These locations include Louisiana, Mississippi and Florida after hurricanes Katrina and Wilma; Southern California following the Northridge Earthquake; Puerto Rico as a result of Hurricane Georges; Guam after Typhoon Paka; and Thailand after fires and floods. He has also served as an adjuster throughout the Western United States as a result of disasters such as riots, storms, fire, and theft.
Some of Paul's better-known clients include: Blue Banner Co. (Riverside, CA); Classic Resorts (Lahaina, Maui, HI); Continental Airlines (Tamuning, GU, Houston, TX); Diamond Investment Properties (Santa Clara, CA); DiMare, Inc. (Indio & Newman, CA & Nationwide); Escondido Humane Society (Escondido, CA); Eurofresh Farms (Willcox, AZ); Gabriel Container/Specialty Paper Mills (Santa Fe Springs, CA); Medigloves, Ltd. of Thailand; Nitze-Stagen: Starbucks World Headquarters Building (Seattle, WA); Pacific Southwest Containers (Modesto, CA); Saint Mark Coptic Orthodox Church (Los Angeles, CA); Santos Ford Lincoln Mercury (Los Banos, CA); The Harris Ranch/Harris Farms, Inc./Harris Fresh (Coalinga, CA); The Macerich Company (Santa Monica, CA); Von Strasser Winery (Calistoga, CA); and Wilkey Sheet Metal (Turlock, CA).
Paul is a member of the American Bar Association and National Association of Public Insurance Adjusters. He has served as an expert witness in court, and as an appraiser and umpire in appraisal and arbitration proceedings. He is a California credentialed teacher and certified instructor and holds a California Real Estate broker's license.
Personal Commitment
I believe in changing people's lives and I believe in working for one client, the insured. I became a public adjuster because it appeals to my sense of fair play, of giving aid where aid is needed and of helping those in need.
Public Adjusting Licenses
Arizona State Public Adjuster License #49507
British Columbia Public Adjuster License #2017000397R01
California State Public Adjuster License #2B53423
Colorado State Public Adjuster License #192883
Florida State Public Adjuster License #D013545
Hawaii State Public Adjuster License #200599
Idaho State Public Adjuster License #296085
Illinois State Public Adjuster License #1627448
Kansas State Public Adjuster License #1627448
Montana State Public Adjuster License #705477
Nebraska State Public Adjuster License #AG389441
Nevada State Public Adjuster License #46851
New Jersey State Public Adjuster License #1507237
New Mexico State Public Adjuster License #88303
North Dakota State Public Adjuster License #1627448
Oregon State Public Adjuster License #135767
Texas State Public Adjuster License #1844439
Utah State Public Adjuster License #108272
Washington State Public Adjuster License #179529