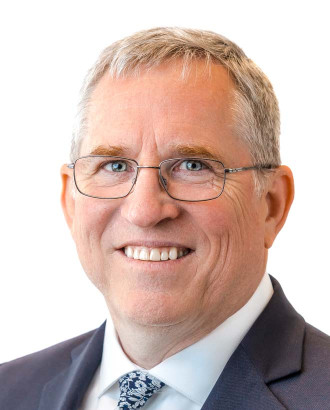 Professional Profile
Randell "Randy" Gower has been serving clients as an adjuster since 1988, joining Adjusters International as a Professional Public Insurance Adjuster in 2007. Formerly a Claims Adjuster for Allstate Insurance and a Claims Supervisor and Property Specialist for Country Mutual Insurance, Randy's understanding of the claims process is well rounded which helps him better represent the financial interests of his clients in both residential and commercial losses.
Randy has represented clients in many cases, helping them reach their full entitled settlements. Two of Randy's more memorable clients were Mike and Gail Davis. They lived in a beautiful home in Portland, OR and had a vacation home in Central Oregon. When the vacation home burned to the ground, the insurance company did not fully disclose policy benefits that could extend from the primary home in Portland to the vacation home. Randy was able to convince the insurance company to honor the insurance policy from the primary home. This resulted in the Davis' receiving an additional $500,000.00 in benefits. Randy has also adjusted losses caused by hurricanes Andrew, Katrina and Floyd; firestorms in Alaska and Pateros and Spokane, WA; Tornadoes in Florida, and hail storms in Colorado.
Personal Commitment
Randy has a strong reputation in the public adjusting industry. He has spent his entire career working as an adjuster in Oregon and Washington. He is honest, fair, and professional, and firmly advocates for the rights of his clients.
Public Adjusting Licenses
California State Public Adjuster License #2K57758
Idaho State Public Adjuster License #298669
Oregon State Public Adjuster License #579958
Washington State Public Adjuster License #292922
Utah State Public Adjuster License #138538