Overview
This podcast and the corresponding Adjusting Today article titled: "Hurricanes and Windstorm Coverage," focus on the idea that understanding your insurance policy before a disaster strikes is essential to protecting your organization from the next major hurricane or windstorm and ensuring a fast recovery. Different types of special coverages may be available and needed for property owners in hurricane prone areas. Tips for policyholders include: making sure there is an electronic PDF copy of the insurance policy, before and after claim property pictures/videos, insurance audits and considerations for microbes.
Panelists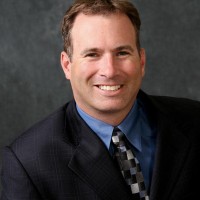 Keith Hayman
Senior Vice President, Principal
Keith Hayman is a partner at Goodman-Gable-Gould/Adjusters International and has over twenty years' experience in strategic negotiation for disaster recovery consulting, major insurance claims, business development, and adjusting fields. He is focused on the principles of maximizing and expediting clients' financial recovery within the complexities of building, property, builders risk, and business interruption claims.
Mr. Hayman has run catastrophe teams after 9/11, Superstorm Sandy, multiple hurricanes, California wildfires, earthquakes, tornado outbreaks, and floods. He has worked on major claims in the United States, Mexico, Europe, Caribbean, and Asia.
Notable clients include Starwood Hotels & Resorts Worldwide, Hilton Worldwide, Thayer Lodging/Brookfield Hotel Properties, Union Station Investco, Sullivan & Cromwell, SL Green Realty, The Biltmore Hotel, Nelson Peltz, Robert Kennedy, Jr., Langan Engineering & Environmental Services, The Boomer Esiason Foundation, Jack Resnick & Sons, Jazz at Lincoln Center, Trinity Property Consultants, Werthan Packaging, and others.
Mr. Hayman has been a featured speaker and panelist for The National Bar Association, Windstorm Conference, Tea Fires of Santa Barbara, International Marina & Boatyard Conference, National Franchise Association, Chamber of Commerce of Nashville, The Nashville Entrepreneur Center, and many others. He has provided several educational seminars for commercial insurance agencies. Topics include strategic negotiation, multi-layer insurance coverage, and complexities in major property and business interruption claims.
Mr. Hayman has been a mentor at the Nashville Entrepreneur Center, played defensive back at Carnegie Mellon, spent 3 years as a touring musician, backpacked through the USA, Canada, Central America, Europe, SE Asia, South America, India, Nepal, Indonesia, and several other regions and countries, produced films and music, and has enjoyed other life adventures.
Keith is the author of the Adjusting Today article titled, "Hurricanes and Windstorm Coverage: Case Studies and Coverages." He was featured as an expert panelist on Adjusters International's Property Insurance Roundtable podcast in the corresponding episode based on his article as well as in "When Disasters Become Real: Our Public Adjusters' Recollection of Memorable Cases."

John Marini
Senior Advisor for Business Development & Government Affairs
John Marini has extensive disaster recovery experience and knowledge of public adjusting and the FEMA Public Assistance Program. He specializes in assisting public entities with their financial recovery through the integration of insurance claims with FEMA grant funding.
Marini has established a team of more than 140 experts who assist applicants and grantees with their post-disaster FEMA grant management and insurance recovery. He is closely involved in the management of Adjusters International's Catastrophe Operations, assisting FEMA Public Assistance applicants and grantees with recoveries from Hurricane Andrew in 1992, hurricanes Katrina/Rita/Wilma in 2005, hurricanes Gustav and Ike and the Midwest Floods in 2008, as well as many other cases.
Moderator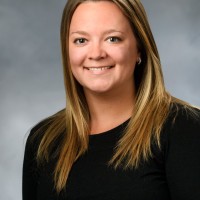 Brianna Moyer
Digital Marketing Manager & Website Administrator
Brianna Moyer is the Digital Marketing Manager and Website Administrator for Rising Phoenix Holdings Corporation (RPHC) and its subsidiaries. Brianna collaborates with nationwide firms and their employees to create robust social media campaigns while assisting the firms with updates to their websites regarding new search engine optimization techniques, content, imagery, the latest technology, and more. She regularly reports to management and the firms while measuring the effectiveness of different strategies. Brianna monitors the latest trends in social media and web design to keep us on the cutting edge.
Since joining the RPHC team, Brianna has introduced new media ventures such as a podcast series titled, Property Insurance Roundtable and producing video clips. Ms. Moyer writes content for the websites which include blogs, web news stories, and landing pages. She has also been instrumental in creating Standard Operating Procedures for various AI initiatives such as trade shows and disaster plan protocols.
Prior to joining Adjusters International, Brianna worked as an Assistant Business Manager and Sales Assistant at Townsquare Media. In her free time, she pursues freelancing opportunities as a graphic designer and social media marketer.