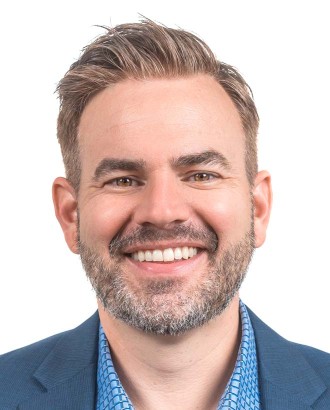 Professional Profile
Josh Scott joined Adjusters International in 2007. As a professional public insurance adjuster, he represents policyholders who have faced a catastrophic loss to maximize their financial recovery. Prior to this, Josh worked as a catastrophic loss adjuster for Travelers Insurance and also as a construction estimator for a notable restoration company. This experience provides him with both insider knowledge of insurance companies when handling major claims as well as a skilled perspective when determining what it is his clients need to rebuild. His responsibilities include creating strategies that will allow his clients a full and fair recovery.
Josh is licensed as a public adjuster in ten states. A recent success story of his is client Dick Emerine, Ph.D., a resident of Phoenix, AZ who lost his home due to a fire. Through Josh's efforts, and the efforts of The Greenspan Co./Adjusters International team, he received more than triple what he would have received from the insurance company. As the result of these experiences, Dick authored the book "Gone In 20 Minutes."
Josh represented numerous victims of the Yarnell Hill Fire (Yarnell, AZ); Brant Williams, a fire engineer from Scottsdale, AZ as well as many high profile clients including, but not limited to, American Rag C.I.E. (Sun Valley, CA); Arizona Transmission & Engine Exchange (Tucson, AZ); Associated Property Management (Phoenix, AZ); Chamberlin & Associates (Glendale, AZ); Famous Sams (Yuma, AZ); NG Machine, Inc. (Phoenix, AZ); Nutek Auto Repair (Phoenix, AZ); Safford Carpet (Safford, AZ); Scottsdale Mission (Scottsdale, AZ); and T & M Property Management (Phoenix, AZ).
Personal Commitment
Josh has a great reputation with his clients. When he says he is going to do something, it gets done. He always puts his best effort into each claim and is relentless in getting what his clients need to recover.
Public Adjusting Licenses
Arizona State Public Adjuster License #898729
British Columbia Public Adjuster License #0018964-R01
California State Public Adjuster License #2F84341
Colorado State Public Adjuster License #513828
Georgia State Public Adjuster License #2813764
Idaho State Public Adjuster License #296075
Indiana State Public Adjuster License #3181115
Montana State Public Adjuster License #3000168292
Nebraska State Public Adjuster License #7886535
Nevada State Public Adjuster License #572335
New Mexico State Public Adjuster License #332454
Oregon State Public Adjuster License #7886535
South Carolina State Public Adjuster License #837767
Texas State Public Adjuster License #1851217
Utah State Public Adjuster License #278620
Washington State Public Adjuster License #832498
Professional Involvement
National Association of Public Insurance Adjusters (NAPIA)
Letters of Commendation